Buying or selling a home is more than just a transaction: it's a life-changing experience.
Our client's experience is the most important aspect of our business and we work relentlessly to ensure you receive an effortless and transparent real estate transaction. That's why M Hodge Group has formed a team of highly-experienced real estate professionals that are dedicated to providing exceptional, personalized service for all of our clients. We take great pride in the relationships we build and always work relentlessly on our client's behalf to help them achieve their real estate goals and beyond.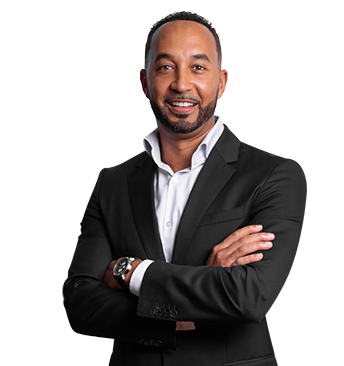 Matthew Hodge, a Licensed Real Estate Broker in Florida, obtained his real estate license in 2012. Matthew is a savvy Broker/Realtor with a passion for helping residential, and investor clients buy and sell luxury properties. He specializes in high-end homes, condominiums, as well as investment and income properties. He draws on his background in finance to analyze on and off-market opportunities, and negotiate seamless deals for his discerning clients.
Matthew's market knowledge, economic insights, and deep industry connections complement his excellent reputation for providing attentive, personalized service. He conducts business with the highest degree of integrity and dedication. He is exceptionally detailed from beginning to end to ensure the smoothest transactions for his clients, whether you are buying/selling a home, or acquiring a new property for your portfolio.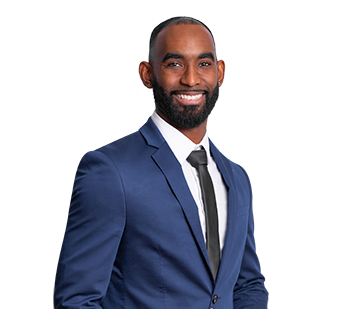 A native from the US Virgin Islands, Roger has always been surrounded by real estate. Roger started his career in real estate when he moved to Orlando to get his undergraduate degree in Architecture. Understanding knowledge is power; he later received a Master's degree in Real Estate Development from UCF where his understanding of development, design, architecture, and construction strengthened. Roger knew this would make for a well-rounded agent. Roger deals with high profile clients, so pressure and competition are not new for him. He has worked for large developers in Orlando, like Tavistock and Project Management Advisors. Roger believes in honesty and transparency, and firmly believes that a positive reputation is key. Roger is dedicated to fighting for his clients throughout all phases of residential real estate and creating lasting relationships.
Our team of experts represents the best and brightest in the industry, and we're always striving to lead the field in research, innovation, and consumer education.
We have many years of real estate experience, including multi-million dollar properties, 1031 exchange, and corporate relocations. Together we provide buyers and sellers a trusted resource that can guide them through the complex world of real estate. Our extensive network makes us a one-stop-shop when it comes to buying, selling, investing, building, and "flipping" real estate.
Mission Statement:
Our philosophy is simple: clients come first. We pledge to be in constant communication with our clients, keeping you fully informed throughout the entire buying or selling process. We believe that if we have not exceeded your expectations, we have not done our job. We do not measure success through achievements or awards, but by the satisfaction of our clients.